"The world is hectic and life can create so much anxiety in the mind.
We're always doing, ... but hardly ever being.
We know how you feel, because we've experienced this ourselves.
When was the last time you slowed down to take care of your mental health?
If you've been curious about the power of Meditation to help anxiety, then this online course is for you.
Meditation has the power to radically change your life, let us show you how.
Watch this powerful meditation course series in your own time.
Enjoy life-time access to the course, begin today and refresh your practise anytime.


YOUR PATH TO MENTAL FREEDOM
STEP 1 - Sign up for the Mindspo Meditation Method
STEP 2 - Watch the Videos and listen to the audios
STEP 3 - Practise each day for 22 minutes


A LIFE WITH LESS ANXIETY IS JUST DAYS AWAY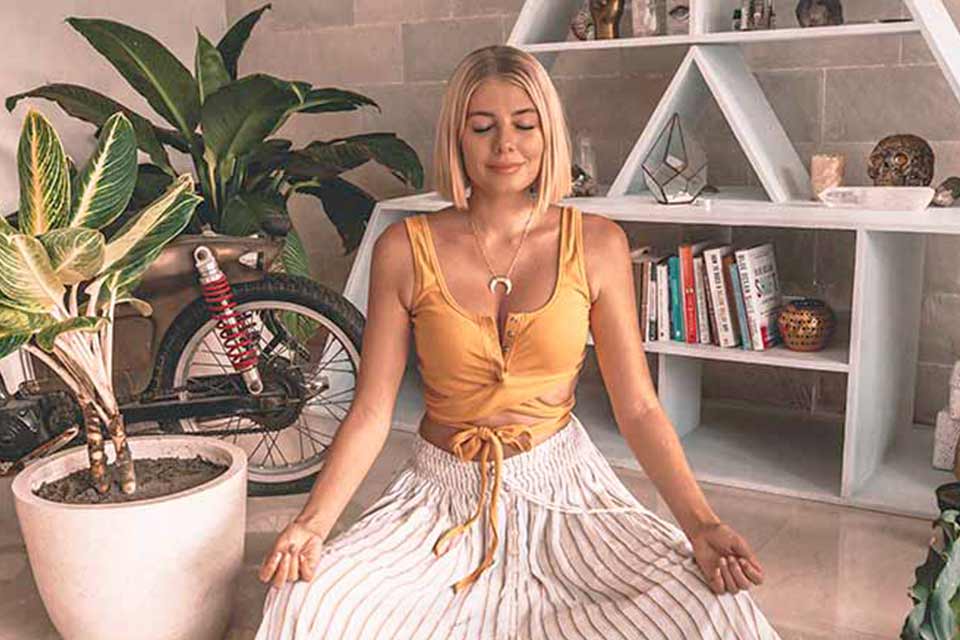 YOUR GUIDE TO INNER PEACE
Rochelle Fox is a certified Meditation and Yoga Teacher.
Having overcome ptsd, anxiety, panic attacks and depression through meditation, Rochelle has nearly 10 years experience to draw from.
This video guide exists is to make meditation practical, accessible and effective, so that you can conquer anxiety and attain mental freedom with ease as well.
"All my words cannot nearly express my gratitude and appreciation for what you've taught me. I wouldn't have thought that clicking on a video online could change my life forever.
I will continue to rave about meditation and about your course to everyone I know."
Georgia C.
-
I have learnt to stay calm, it's reduced my anxiety almost completely, I can think clearer and i feel more motivated.
Thank you so much again! You rock! 
Khrissie L.
-
Meditation has made me feel happy, calm, free and in the moment! 
Best thing I have ever done for myself. Thank you, thank you, thank you. 
Tiffany Watson
Because everybody deserves a life free from anxiety.
Back to mindspo.com
© 2019 Mindspo